Small town feel, big city possibilities
Bossier City, voted Best Place to Live in Louisiana by Money Magazine TWICE, is the largest city in Bossier Parish, Louisiana. 
Bossier Parish was formed in 1843, and is now one of the fastest growing parishes in Louisiana. Bossier City is one of the fastest growing cities as well, with a population nearing 70,000 residents.
The parish was named for General Pierre Evariste Jean Baptiste Bossier, who was a key player in delivering the petition to the legislature to create Bossier Parish. Bossier Parish is now home to the towns of Benton, Haughton, Plain Dealing and the city of Bossier City.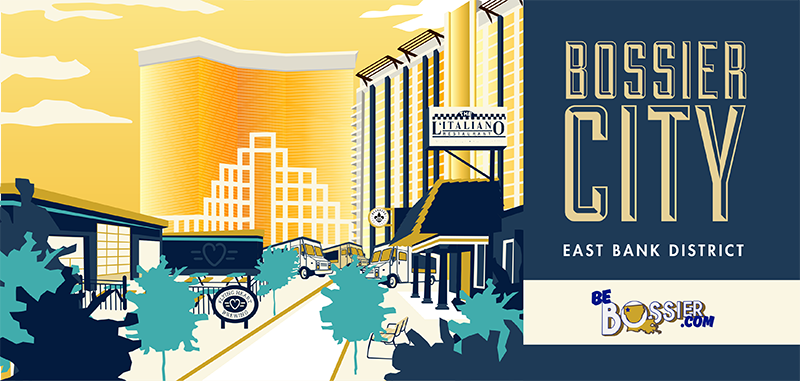 Bossier is located in the northwest corner of Louisiana.
Visitors to Bossier City/Parish can check out these resources: