Connecting you with your business community
The Bossier Chamber of Commerce hosts at 30-40 events per year, helping keep our business community members connected to one another and the community at-large.
We host these event with relevant and timely topics to keep our members informed about what is happening on the local, state and national level.
Our events mostly focus around our four pillars: Advocacy, Education, Opportunity and Partnerships.
Each year, the Bossier Chamber of Commerce hosts a set of annual events. Click the links below to find this year's offering of our annual events.
And stay tuned to this page for more information on our events for 2023!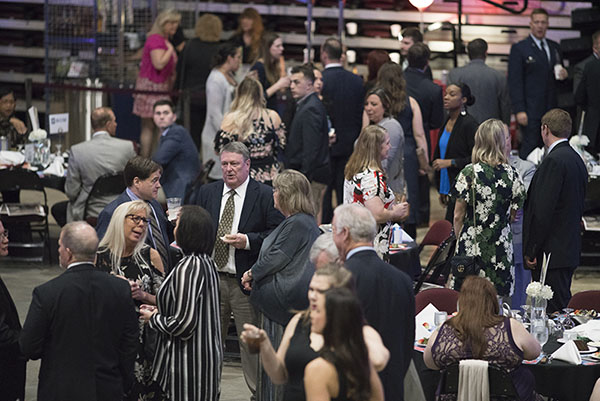 The Bossier Chamber has opportunities for your business to support our new teachers in Bossier Parish.
Join Barksdale Federal Credit Union in this opportunity to welcome new teachers to Bossier Parish Schools by becoming a new teacher supporter and providing your business' branded items for our teacher welcome bags! These bags will be delivered in early August.
Interested in providing a door prize? Email 
frontdesk@bossierchamber.com
 to provide an item for these new teachers as they start their new career at Bossier Parish schools.