Bringing the military and business communities together
The Bossier Chamber prides itself on being nationally recognized as a military friendly Chamber of Commerce. We have strong ties to our local military community and work diligently to promote and preserve our service men and women's quality of life through a variety of military-focused outreach efforts.
We work with local military installations as well as our plentiful reserve units to ensure the continued growth and prosperity of our military in the Bossier/Shreveport community by offering diverse support programs and initiatives including community education, support of military awards programs, and hosting semi-annual veterans' job fairs.
Looking to support the military in the community? An easy way is to offer a military discount at your business. SIGN UP in your member info hub.
>> We have a NEW military initiative coming THIS MAY that will enhance the relationship between our Bossier Chamber member businesses and our military community. FIND OUT MORE HERE!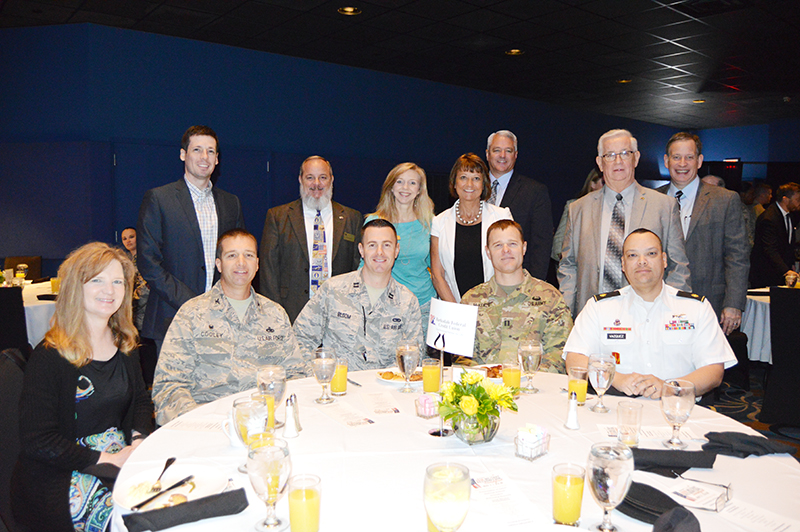 Being a military friendly chamber means providing opportunities for all of our military to connect to our business community.
The Bossier Chamber supports our military community by: