Creating military and business partnerships
The Bossier Chamber of Commerce is launching a new program to showcase our community's support for our military, spouses and veterans. We seek to create a business environment and community that:
Showcases for our military members who move into our community the numerous opportunities here for military spouses and children.
Encourages our military members to stay here when they leave the military, because our businesses are committed to hiring veterans.
Recruits businesses to the area because we have such a strong military, family and veteran footprint.
Comes together to show everyone that we truly support our military, their families and our veterans.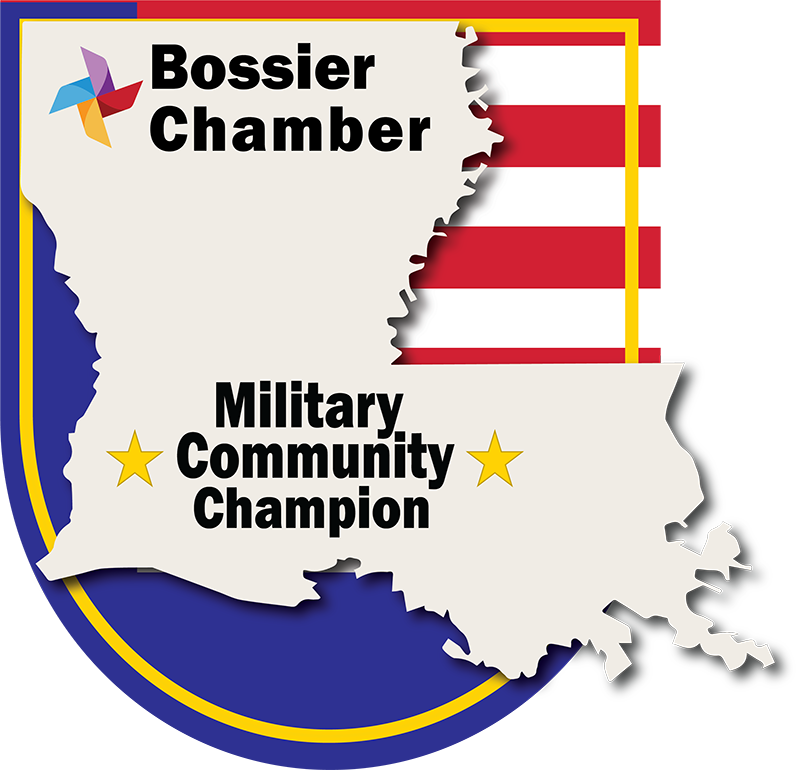 Thanks to our Strategic Military Community Champion sponsor Willis-Knighton Health System, Operational Military Community Champion sponsor Barksdale Federal Credit Union for supporting this important cause.
CLICK HERE to take up the mantle of supporting our military with them!
Are you a Military Community Champion? See if you qualify.
Businesses/organizations must at least four of the following criteria. CLICK HERE to apply!