Infrastructure goes beyond roads and bridges
Join us as we talk all things Infrastructure on our September Chamber Chat with Ed Mortimer, Vice President, Transportation Infrastructure, for the United States Chamber of Commerce. REGISTER HERE: September 2, 10 a.m., via Zoom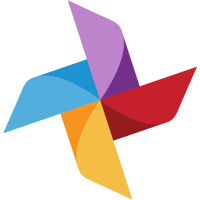 Infrastructure is a pretty all-encompassing word.  
We talk about it all of the time and much of the time we mean roadways and bridges. But infrastructure digs deeper – broadband, utilities and now the words "clean energy."   
At a local and state level, we've focused on large projects that need some work – the Jimmie Davis Bridge and I-49 come to mind first as well as many local roads and bridges and the ever popular Bossier discussion – avoiding railroad tracks. We don't talk about it as often, but we know we need to keep up with maintenance to not get ourselves even further down the best roads list.  
In this year's legislative session, the state passed – and the governor signed – the biggest transportation bill in 37 years when he endorsed a measure that would gradually boost state aid for roads and bridges by $300 million per year.
On a national level the U.S. Chamber has been advocating for a large infrastructure bill to address issues with crumbling infrastructure as well as a growing move toward electric vehicles and their impact on the issue. But what we've all been wondering is – how would we pay for it?   
The recent Senate-passed Infrastructure Investment and Jobs Act is bipartisan legislation to increase federal infrastructure investments.  (Read more here and here and here)
We see some important things in this bill – infrastructure to improve flood resilience, a very important issue to all of Louisiana; as well as $65 billion to upgrade broadband coverage, which provides a great opportunity to expand in unserved and underserved rural areas;  
However, the legislation includes roughly $170 billion in offsets over a decade to partially pay for $517 billion of direct costs and over $570 billion of total costs.    
The Committee for a Responsible Federal Budget estimates this will add about $400 billion to deficits over the next decade.  
We agree with this statement from Maya MacGuineas, president of the Committee for a Responsible Federal Budget.   
"While we are pleased Republicans and Democrats have come together to move forward important public investments, this legislation falls far short of its promise to be fully paid for. We strongly support measures in the bill to reduce the tax gap, lower drug prices, and extend or impose new user fees. But two-thirds of this package is paid for with smoke, mirrors, and debt. As CBO and others have shown, borrowing from the future undermines the economic benefits of new public investments. The last thing we need is to put another $400 billion on the national credit card. Fortunately, there is still time to improve this legislation in the House. By supplementing the current pay-fors with additional revenue, spending reforms, and user fees, policymakers can fully finance these important investments while improving our nation's long-term fiscal and economic outlook. That is something Democrats and Republicans should be able to agree to."  
What will happen to this bill is now in the hands of the U.S. House of Representatives but know that we will be keeping our eye on it, as well as any other national legislation that will greatly affect our area and our future.