Region's FIRST program for recognizing businesses who champion our military
The Bossier Chamber of Commerce is excited to introduce their much-anticipated Military Community Champion program. This program seeks to promote our businesses, schools and organizations that have made the commitment to intentionally provide support for our military connected individuals.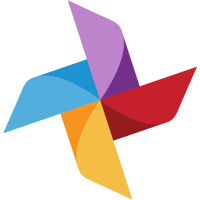 The Bossier Chamber of Commerce, along with Strategic Champion sponsor Willis-Knighton Health System and Operational Community Champion sponsor Barksdale Federal Credit Union, will host a news conference to announce this new endeavor on Tuesday, May 17 at 10 a.m. at the Willis Knighton Palmetto Village Clubhouse, 4200 Palmetto Road, in Benton.
As a nationally recognized military friendly Chamber of Commerce, the Bossier Chamber aims to create a business environment that makes provisions for our military community. Businesses who sign on as Military Community Champions can reap the benefits of hiring military members, veterans and spouses who will be employees with specified training and development of real-time, problem-solving skills.
This venture informs our military service members and their dependents which businesses are apt to employ trailing spouses and create opportunities within our community that directly impact military members or veterans.
"When a business chooses to participate in this program, it is a way of supporting our military by providing resources that assist them in caring for their families," said Lisa Johnson, President/CEO of the Bossier Chamber of Commerce. "There is no greater way to say thank you to our military families for keeping us safe than providing resources for our military members to care for their own families. As businesses participate in this program, they also contribute to the economic growth of our area by supporting our largest employer in the region – Barksdale Air Force Base – along with all of our military reserve units."
In addition to the unveiling of the Military Community Champion program and learning about how businesses can best support the military community, this event will be one of the first events hosted at the newly renovated Palmetto Village Clubhouse.