Groundbreaking indicates a significant investment in north part of the parish
State officials, economic development leaders and local collaborators celebrate jobs creation, economic activity and international investment with new NWLA facility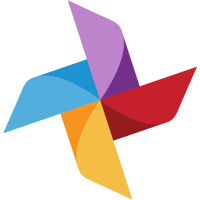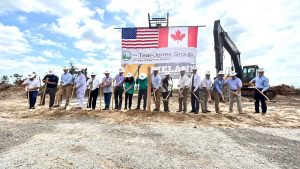 Plain Dealing, LA — Gov. John Bel Edwards, Louisiana Economic Development (LED) Secretary Don Pierson, Greater Bossier Economic Development Foundation (GBEDF) and a host of regional and local collaborators joined Teal Jones Group leaders to hold a groundbreaking celebration today at the site of the new southern yellow pine lumber plant that will support the creation of nearly 500 new jobs in Northwest Louisiana.
"Louisiana's wealth of timber resources has made it a prime destination for lumber and sawmill business operations for many years," Gov. Edwards said at the event in Plain Dealing. "We're gratified that Teal Jones has chosen to become a part of that long tradition. This project will stimulate economic activity, create good jobs in Louisiana's Northwest region and contribute to the revitalization of our state's rural communities. It is a powerful reaffirmation of the important role our state's agribusiness sector plays in the growth and diversification of Louisiana's economy."
Teal Jones Group, a privately held Canadian forestry products company based in British Columbia, initially proposed Plain Dealing as the site—favored by the company for its easy access to railway infrastructure—for the 235-acre sawmill facility in December 2021. Site preparation is underway and expected to be completed in Q3 of 2023.
"We are excited to invest in this project, one that will bring long-term prosperity, jobs and other development opportunities in rail and infrastructure to Plain Dealing, Louisiana," said Tom Jones, CEO of the Teal Jones Group of Companies. "Teal Jones is a family owned and operated forestry company with operations spreading throughout Canada and the United States. The Plain Dealing mill is an exciting and important step in our continued expansion."
The sawmill will produce a wide range of dimensional and specialty lumber products with world-class productivity and a production capacity of 300 million board feet per year. In addition to lumber, the company plans to sell residual fiber products, including chips and sawdust, to local pulp and pellet plants.
"To date, our company has purchased four tired old sawmills in the South that are on track to be transformed into top quartile operations, thereby preserving existing jobs and increasing the workforce by 150%," remarked Dick Jones, President of Teal Jones. "We would like to extend our gratitude to Governor Edwards, Mayor Shavonda Gay, the dedicated team at Louisiana Economic Development and our many new partners and friends in the region for their warm hospitality and for investing and otherwise supporting this project."
A competitive incentive package was offered by Louisiana to secure the project, including LED FastStart workforce development services to support recruiting and training; the state's Quality Jobs program; and, from Bossier Parish, a payment in lieu of taxes, or PILOT, agreement.
According to GBEDF Executive Director & President, Rocky Rockett, collaboration among local and regional partners with state leadership was key in bringing the project to Louisiana.
"Having these critical strategic incentives and the active participation of our local and State partners enabled GBEDF to help get the project approved and funded expeditiously for Teal Jones Group," said Rockett. "It's exciting to see our collaborative process working for the good of the region and bringing new economic prosperity to this community."
"Plain Dealing is honored to have a new employer locate here. Both our community and the surrounding towns welcome Teal Jones to our home," said Plain Dealing Mayor Shavonda Gay. "Plain Dealing is committed to helping find qualified employees for Teal Jones. We want Teal Jones to succeed in producing superior product for the marketplace. We thank the State, Bossier Parish and its related government, and Teal-Jones and its investors for choosing our area for this sawmill."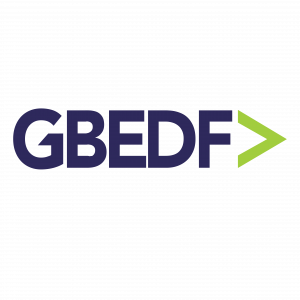 About:
Greater Bossier Economic Development Foundation (GBEDF):
As the lead organization for economic development in Bossier City and Parish, the GBEDF works to position Bossier to be competitive in securing new jobs and investment. Beyond partnerships with local governments, the Foundation also supports regional initiatives sponsored by the Port of Caddo-Bossier, BRF, Cyber Innovation Center, Barksdale Air Force Base, NLCOG and the CDC to diversify the economy. For more information, visit gbedf.org.
The Teal Jones Group:
Teal-Jones is a multi-generational family company that cares deeply about sustainable forestry practices. With operations spanning from the West Coast of Canada to the U.S. South, its products include Western Red Cedar shakes and shingles, West Coast Whitewood lumber (Douglas Fir, Hemlock, Sitka Spruce), Western Red Cedar lumber, and Southern Yellow Pine (SYP) lumber. Quality products and sustainable practices are its primary commitments. The Teal-Jones Group is the largest privately-owned timber harvesting and primary lumber product manufacturing company operating on the Coast of British Columbia. Along with its BC operations, Teal-Jones operates SYP mills in Antlers, OK, Martinsville, VA, Kinsale, VA, and Liberty, MS. For more information, visit tealjones.com.
LED:
Louisiana Economic Development is responsible for strengthening the state's business environment and creating a more vibrant Louisiana economy. It is the only state agency in the U.S. accredited by the International Economic Development Council, boasting a wide range of award-winning programs and projects routinely ranked among the nation's best. In 2021, LED attracted 64 new economic development projects representing over 18,100 new direct and indirect jobs, 9,700 retained jobs and more than $20.5 billion in new capital investment. Explore how LED cultivates jobs and economic opportunity for the people of Louisiana and promotes business opportunity for employers of all sizes at OpportunityLouisiana.com.