On Tuesday, January 10, the Bossier Chamber of Commerce honored top business and community leaders at the 75th Annual Gala, celebrating the 75th anniversary of the Bossier Chamber.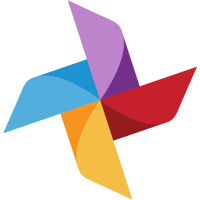 The event kicked off with a cocktail hour prior to the program and hosted hundreds of business professionals at the Bossier Civic Center for their largest networking event, presented by Barksdale Federal Credit Union.
The Chamber took time to celebrate the successes of not only the previous year but the last 75 years of excellence they have achieved. They also shared plans for the year ahead. Outgoing Chairman of the Board Eric Barkley. retired from CenterPoint Energy, passed the reins to incoming Chairman of the Board Nicole Wilhite, Citizens National Bank. Incoming board members were recognized and the coveted awards of Business of the Year and Business Person of the Year, presented by our award sponsor the Willis-Knighton Health System, were announced.
Margaret Shehee and Dr. Morgan Lang were both named the Bossier Chamber's 2022 Top Business Person of the Year for their excellence in their fields but also for their commitment to the community.
Tubbs Hardware was named Bossier Chamber's 2022 Small Business of the Year as the company celebrated its 100th year serving the Bossier-Shreveport community.
Citizens National Bank was named Bossier Chamber's 2022 Business of the Year following years of loyalty to the Bossier community and growth within the business.
Business Person of the Year finalists
• John David Person, Nelson and Hammons Law Firm
• Margaret Shehee, Kilpatrick Life Insurance Company/Rose-Neath Funeral Homes, Crematorium and Cemeteries
• Dr. Morgan Lang, Lang Orthodontics
• Dianne Clark, Sci-Port Discovery Center
Business of the Year finalists
• Haulage
• Tubbs Hardware
• Lisa Dilts State Farm
• Citizens National Bank
• Live Oak Environmental
• Coastal Urgent Care of Bossier