There are 144 members of the Louisiana Legislature – 105 House members and 39 senators. Of those, 31% are Democrats and 68% are Republicans. Seven senators and 15 representatives are term-limited and could not seek reelection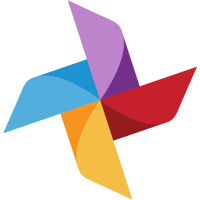 Term limits alone would produce a 21 percent turnover between now and the next legislative session. However, more seats were open for the qualifying period due to legislators not seeking reelection or pursuing other offices, which leads to an overall turnover of at least 33 percent in the Legislature, with leadership and committee assignments unclear until after the fall elections and the installment of members sworn in after the first of the year.
There are four Senate contests that pit House members against each other:
·      SD 1: Rep. Ray Garofalo, R-Violet and Rep. Bob Owen, R-Slidell
·      SD 6: Reps. Rick Edmonds and Barry Ivey, both Baton Rouge Republicans
·      SD 13: Reps. Valarie Hodges and Buddy Mincey, both Denham Springs Republicans
·      SD 39: Reps. Cedric Glover and Sam Jenkins, both Shreveport Democrats
Eighteen senators were re-elected unopposed. Forty-three House members were elected unopposed; three of them won open seats, and the remainder are incumbents. At least one Senate seat and 32 House seats will be filled by newcomers. Seven Senate seats are being sought by sitting House members.
The biggest surprises to those following potential candidates came in the Shreveport-Bossier area, where redistricting had a big impact, including the moving of an entire Senate district. State Rep. Thomas Pressly, R-Shreveport, somewhat unexpectedly qualified to run for Senate District 38, where Sen. Barry Milligan, R-Shreveport, is not seeking reelection, citing the need to spend time on his health and with his family. Pressly is facing former Sen. John Milkovich, R-Keithville, and Chase Jennings, R-Shreveport, a former staffer of U.S. Rep. Mike Johnson. BESE member Michael Melerine, R-Shreveport, is one of three candidates seeking Pressly's House seat, and his wife, Stacey Melerine, has one opponent for his BESE seat. Shreveport will remain an area to watch, as lots of changes are in play.
One of the contests is to fill the seat of term-limited Sen. Greg Tarver, D-Shreveport, in which two legislators, one former legislator and another candidate qualified. They are Reps. Cedric Glover and Sam Jenkins, Barbara Norton and Jim Slagle. Slagle is a Republican from Vivian; the other candidates are Shreveport Democrats, and Jenkins is the chairman of the House Democratic Caucus.
Another last-minute challenge came to Sen. Patrick Connick, R-Marrero, in Senate District 8 by way of Tim Kerner, Jr., R-Lafitte. Kerner is the son of Rep. Tim Kerner and the current mayor of Lafitte.