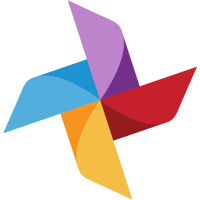 This Saturday, Louisiana voters took to the polls to elect new leadership, including all statewide offices and legislative seats. In a surprising turn of events, Republican Attorney General Jeff Landry won the governor's race outright in a contested race, joining Govs. Huey P. Long, Buddy Roemer and Bobby Jindal. He won with 52% of the vote. Landry had 14 opponents, including:
Democrat Shawn Wilson: 26%
Republican Steven Waguespack: 6%
Republican John Schroder: 5%
Independent Hunter Lundy: 5%
Republican Sharon Hewitt: 2%
Other statewide races
Lieutenant Governor Billy Nungesser was easily reelected over five opponents with 66 percent of the vote. In the eight-way race for Secretary of State, Democrat Gwen Collins-Greenup and Republican Nancy Landry have a runoff. Both got 19 percent of the vote. For the post of Treasurer. Republican and former U.S. Rep. John Fleming will face off against Democrat Dustin Granger. Fleming got 44%, Granger took 32%, and Republican state Rep. Scott McKnight got 24 percent.
In the race for Attorney General, the post being vacated by Governor-Elect Landry, Republican Solicitor General Liz Murrill will face Democrat Lindsey Cheek in November. Murrill got 45% compared to Cheek's 23%. Republican John Stefanski got 17%; Republican Marty Maley and Democrat Perry Walker Terrebonne each took 7%.
Early voting and turnout
Early voting for the October 14 elections was held September 30-October 7. During that week, 344,878 residents cast votes – and that does not count the thousands of absentee ballots that kept coming in. That is an 8% decline from early votes from 2019, according to pollster John Couvillion. His estimates indicate early voting this cycle made up 29% of overall turnout. Republicans have historically voted in greater numbers on election day, while more Democrats typically vote early. However, Republican voters eclipsed Democratic voter during the early vote period this election. That being said, the volume of mail-in ballots was double that in 2019. Overall turnout was about 36.5% of registered voters.
Members elected without opposition
Of the 144-member Legislature (39 Senators, 105 Representatives), 48 percent were elected without opposition – 20 members of the Senate and 49 members of the House.
Term limits/Turnover
Term limits played a factor in the turnover, as well. Fifteen percent of members (seven Senators and 15 Representatives) were ineligible to seek reelection.
Candidates elected outright
In the Senate, 17 members were elected outright this weekend and will not have a runoff election on November 18. In the House, 40 members were elected. That leaves two contested Senate races and 17 contested House races to be decided in November. Seven of the new Senate members come from the House; 29 of the newly elected House members are new to the Legislature.
Supermajorities
Republicans already had majorities in both chambers. Now the party has a supermajority and will hold 28 seats in the Senate and at least 70 seats in the House, where there are still five seats in play between parties.
Stay tuned. The runoff elections are a little over a month away, on November 18.