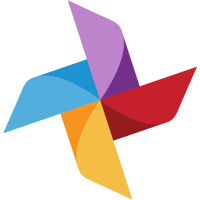 In our Back to Business seminar series, we continued to explore the world of Artificial Intelligence. In collaboration with our partners, General Dynamics Information Technology and the Cyber Innovation Center, the series explored the world of AI, offering valuable insights on how businesses can use this technology to enhance productivity. One of the highlights of the series was a webinar focused on refining prompts in open-language model applications such as ChatGPT.
Attendees were guided on the importance of crafting precise prompts to yield ideal results from AI tools. The session aimed to equip participants with the knowledge and skills needed to harness the full potential of AI in their day-to-day business roles.
During the webinar, attendees learned practical strategies for writing prompts that get the most relevant and accurate information from the AI. The presenter emphasized the need for specificity in prompts, highlighting how subtle adjustments can yield different outcomes. This approach to interacting with AI has the potential to change the way businesses approach problem-solving and decision-making.
The journey to unlocking the full potential of AI may have just begun, but we hope attendees gained knowledge from this seminar series that has set their businesses on the right path towards a more efficient future.
If you missed the event, you can watch the video here
AI in the news:
Fact Sheet: President Biden issues executive order on safe, secure and trustworthy artificial intelligence
Meta restricts some AI use in political ads ahead of 2024 election
New York lawyers sanctioned for using fake ChatGPT cases in legal brief
Elon Musk's Grok chatbox: What you need to know about xAI's ChatGPT competitor